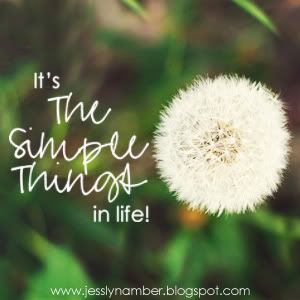 today is "it's the simple things in life" over at jesslyn's
blog
join in and link up on her
page
and share the simple things that sweet to you.
i love making list like these because it helps to dwell on
the
positive
rather than the negative.
+ turning over your pillow and the new side being cool.
+seeing the first lightning bug of the season.
+driving by my childhood home.
+the smell of my house after arriving home from a long trip
+opening up a new box of crayons. 64 count, please?
+ trying a new recipes and hearing ty rave about how good it was
+getting my hair washed at the salon.
one of my favorite quotes...
how fitting!